With nearly 5,000 public airports in the United States, ground support equipment workers play a crucial role in ensuring airport operations run smoothly.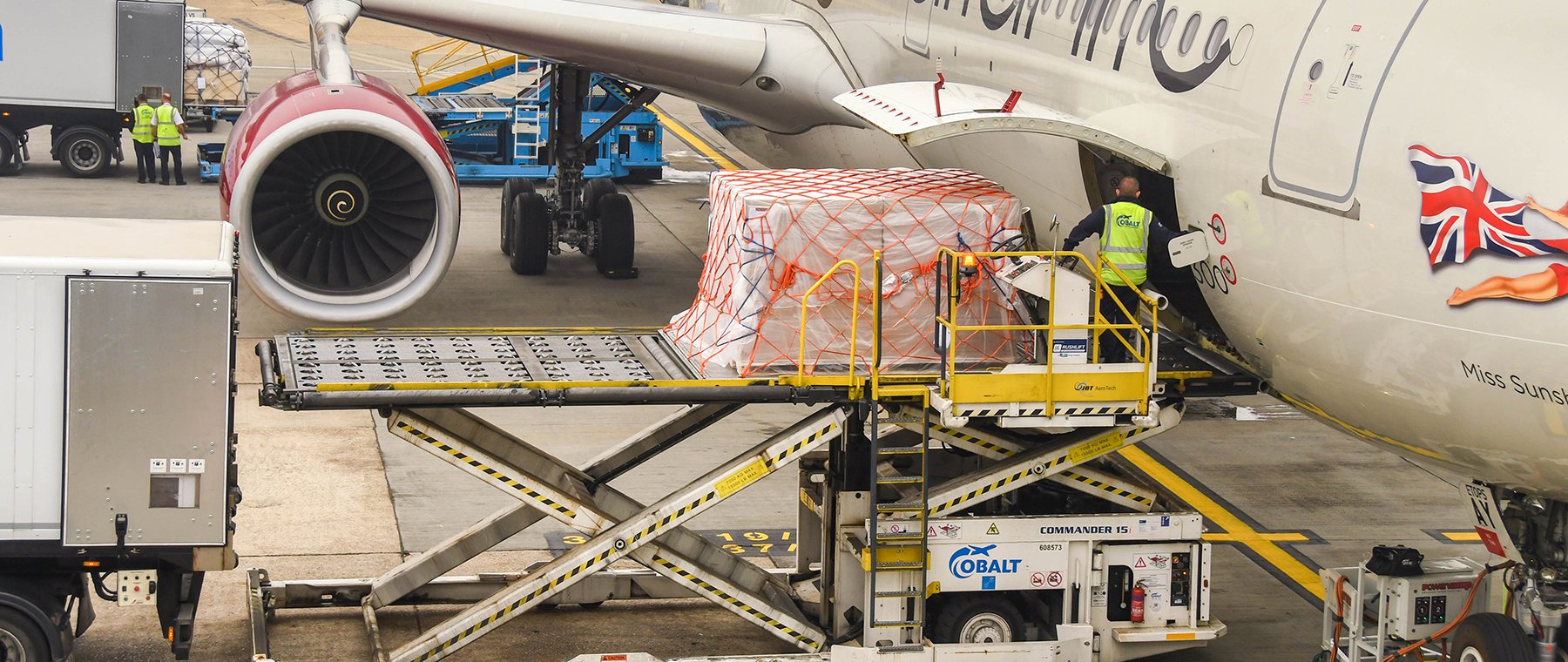 Consider this: If you've flown recently, you're among the 2.6 million passengers who fly in and out of U.S. airports every day. That's a big job for the men and women who provide support on the ground at airports, not to mention the thousands of cargo flights each day that transport goods across the world. In fact, approximately 42.5 billion pounds of freight are transported per year.
Having reliable and efficient ground support equipment (GSE) in our airports is critical, which is why many airports and airlines are turning to new technology to power their GSE fleets. It provides a reliable way for them to keep up with the increased demand of global air traffic.
With a growing desire to use GSE that offers green technology, reduces long-term costs and improves workflow, airport operations are incorporating electric batteries to power their equipment.
And, while lead-acid batteries have long been used to power equipment, more airports are turning to lithium-ion technology because of its sustained performance and safety features.
Electric ground support equipment, especially equipment powered by lithium-ion batteries, is revolutionizing the way airport operations function. This advanced technology is the future, and here's why.
Convenience
Ground support equipment is commonly powered by gasoline or diesel fuel. However, more airports are beginning to use electric GSE to service airplanes, because of their versatility and convenience.
Electric GSE is already available in several different types of equipment, including:
Pushbacks
Belt loaders
Container loaders
Luggage tugs
Baggage carts
Integrating electric GSE into fleets makes sense, considering how equipment typically is used at airports:
Frequent starts and stops
More instances of idle time
Short required ranges
Because of this type of usage, diesel powered GSE consume more fuel, while electric GSE is not affected.
More and more ground support equipment operators are favoring electric GSE because of the "inching device" feature. This allows crews to stand behind luggage tugs, and inch it into the hitch of the luggage trailer.
Green Technology
The trend for airports is to adopt more green technology, and many airports are getting on board.
Carbon dioxide (CO2) and other GHGs are released into the air when fossil fuels are used to power vehicles. Ground-based airport GHG emissions are caused by gasoline and diesel fuel for airport vehicles and ground support equipment (GSE).
In an effort to improve airport air quality, the Federal Aviation Administration in the United States has created several environmental programs. These programs provide Airport Improvement Project grants for eligible and justified air quality projects:
Voluntary Airport Low Emissions (VALE)
VALE improves airport air quality and provides air quality credits for future airport development. Created in 2004, VALE helps airport sponsors meet their state-related air quality responsibilities under the Clean Air Act. Through VALE, airport sponsors can use Airport Improvement Program (AIP) funds and Passenger Facility Charges (PFCs) to finance low emission vehicles, refueling and recharging stations, gate electrification, and other airport air quality improvements.
Zero Emissions Vehicle and Infrastructure Pilot (ZEV)
ZEV awards grants to help offset for the purchase of Zero Emission Vehicles and to construct or modify infrastructure needed to use ZEVs. Electric ground support equipment at airports qualify for this program and these grants help offset the costs associated with this infrastructure.
Several major airports have taken advantage of these grants including John F. Kennedy International Airport in New York, Chicago O'Hare International and Los Angeles International Airport.
Electric ground support equipment use one of the two most popular rechargeable batteries - lead-acid or lithium-ion. Both offer cleaner energy compared to diesel- and gasoline-powered vehicles.
However, lithium-ion offers the safer and cleaner choice between the two battery types.
That's because with lithium-ion batteries, you do not have:
Acid spills
Lead contamination
Corrosion and sulfation
Noxious fumes when charging
Lithium-ion batteries also are more chemically stable and have a higher thermal runway temperature.
Costs
Using lithium-ion batteries on GSE ensures longer operating times and reduces the need for maintenance on parts typically found in internal combustion equipment, such as transmissions and oil systems.
This means equipment is always available for use, which is a huge benefit considering time is of the essence for GSE crews. Because, in the airline industry, time equals money.
Lithium-ion batteries are designed for opportunity charging, meaning they can be charged in between shifts or while workers are on breaks. This also means fewer batteries are needed for multi-shift operations, which is key in the airline industry, since many major airports operate 24/7.
Other cost-savings benefits of using lithium-ion powered electric GSE that are catching the attention of the airline industry include:
Up to 25% longer run times than lead-acid batteries
High energy conversion efficiency
Reduced energy usage by as much as 50%
Up to 75% lower costs since fewer replacements are needed
Another benefit for airports located in colder climates - onboard heater control temperatures for cold weather applications.
Bottom Line
As global travel and shipments continue to grow, the need for more efficient and cleaner technology is a hot topic in the airline industry.
Airports are responding by embracing the advanced technology that comes with electric ground support equipment. There is a rising number of airport improvement projects in the United States that include placing electric chargers on airport grounds, offering safety enhancements and opportunities for more efficient operations.
Electric ground support equipment powered by lithium-ion batteries provide an alternative to lead-acid batteries that have significant or major maintenance, as well as to the costly and environmentally-unfriendly internal combustion options on the market.
Lithium-ion batteries are the future of airport ground support equipment, offering important benefits that better accommodate the growth many airlines and airports are experiencing.
To learn more about the financial benefits airlines and airports are receiving for reducing carbon emissions, read our article, Reduce Costs and Emissions with Lithium Powered Airport GSE.