Telematics has been changing the fleet management landscape for a while with more improvements each year.
With each new advancement, fleet managers are better able to monitor vehicles from a central location and gather data from almost anywhere in real time.
What is Fleet Telematics?
Telematics combines telecommunications and informatics. With regard to fleet management, data is gathered from remote trucks and vehicles and typically transmitted over a cellular network for remote-tracking. Managers can login via a computer or mobile device to get an overview of their entire fleet, based on the data that is being collected and reported.
GPS location tracking, routes taken, fuel usage, driving habits, speed and maintenance schedules can all be tracked using telematics data in today's vehicle fleets.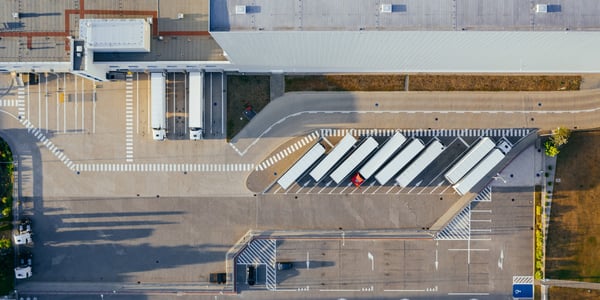 Telematics data is used to improve efficiency, reduce operating costs, monitor safe (or unsafe) driving behaviors and stay on top of maintenance schedules.
While vehicle fleets have been using telematics for a number of years, the benefits of telematics are now making their way into warehouse operations.
Fleet Telematics for Forklifts
Telematics is increasingly being used to monitor forklift operations.
Fleet managers can significantly reduce overall costs by using fleet telematics data to understand forklift locations, operator behavior, and battery charge levels and maintenance schedules.
Monitor Forklift Fleets of All Sizes
The advantages of using telematics to remotely monitor forklifts increase with the size of the operation. When you have tens, hundreds or thousands of forklifts spread across a wide physical area, keeping track of all the battery charging needs, user behavior and maintenance schedules can be overwhelmingly difficult without remote monitoring.
When using telematics in conjunction with lithium-ion forklift batteries, the system can trigger notifications to plug in batteries that are running low on charge, and provide location-based data. Sophisticated fleet managers will use this data to optimize their operations. taking advantage of natural breaks to opportunity charge batteries.
Make a Plan for Fleet Telematics Success
It's important to understand up front what data you wish to collect and why from your telematics investments. A best practice is to communicate with all stakeholders, including IT, Finance, Operations, and Maintenance to gain alignment on your business objectives.
Be willing to start small with singular areas of measurement and then add new areas of improvement and insights as your telematics practice matures.