We recently sat down with Product Support Technician, Ismael Garcia, who shared some of his tips for forklift operators who are new to using Flux Power lithium-ion battery packs in their walkie pallet jacks.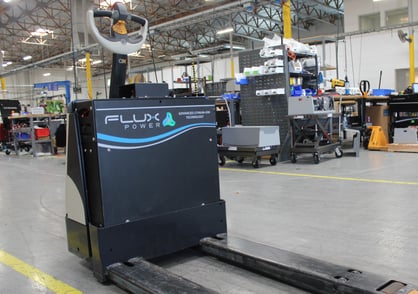 Flux Power: Ismael, what do you think is the avoidable situation that you hear about most often?
Ismael Garcia: One of the most avoidable issue has to do with power cords being damaged when charging. This leads to broken prongs, broken ground posts, or burn-out problems.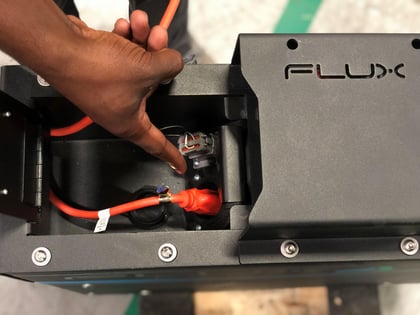 FP: What kind of advice can you offer to operators who contact you about power cord issues?
IG: There are a couple of things that operators can do to prevent them from damage.


1.

Never pull on the power cord to unplug it from the battery or the wall outlet. This can break the prongs and the ground post.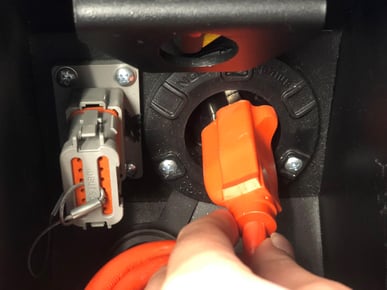 2. Always ensure that the power cord is completely plugged in to the AC power inlet plug. Not plugging it in completely will cause resistance, which can lead to overheating and possibly burning the plug.

3.

Be aware of the power cord. Do not allow it to be run over by equipment. Most facilities have a central charging area, where the walkie pallet jacks are charged next to each other. When one walkie pallet jack is retrieved, the power cord of the walkie next to it may get run over, thus pulling on the power cord. This can break the prongs and grounding post.





4.

Always store the power cord properly when charging is complete. With the S8 battery pack, store the power cord in the cord storage tray. With the S24 battery pack, wrap the power cord around the cable management bracket.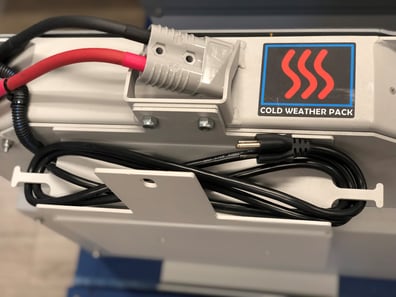 FP: That's great advice. So, if operators are thoughtful about handling and storing their power cords, many of these incidents can be avoided, eliminating unnecessary downtime.
IG: Exactly. Another thing operators and warehouse technicians should do is to periodically check the power cord for rips, tears, or exposed wires. Any cord that has sustained damaged should be replaced. Taking care of you power cords is a great way to ensure maximum life of your battery pack.
FP: Thank you for your advice, Ismael.