The 2021 International GSE Expo offered a great opportunity to see all the leading-edge products and services that the ground support equipment industry has to offer.
According to Ground Support Worldwide magazine and IAEMA, "the 2021 event attracted more than 2,600 total registrants from 19 countries and 195 exhibitors." With the number of exhibitors and attendees, the GSE Expo was a great event for learning about new products and technologies and networking with industry experts.
Below are three of the emerging trends seen at the 2021 International GSE Expo.


Environmental Sustainability
With sustainability initiatives becoming increasingly important for airports, finding ways to reduce carbon emissions is crucial.
Airports and airlines are considering different ways to cut their emissions. One solution to cutting emissions that airports have been evaluating is the different types of batteries that are energy efficient and reduce the amount of CO2 emissions. Lithium-ion technology has made itself known in the industry for years now. With new sustainable development goals, more airports and airlines are looking to reduce emissions and lithium-ion battery packs are leading the way as a solution.

The FAA recently awarded $20 million in grants to fund the electrification of zero-emission airport ground support equipment. Converting to lithium-ion technology means airports do not have to worry about the large amount of air pollution that internal combustion engines would produce and will be one step closer to becoming carbon neutral.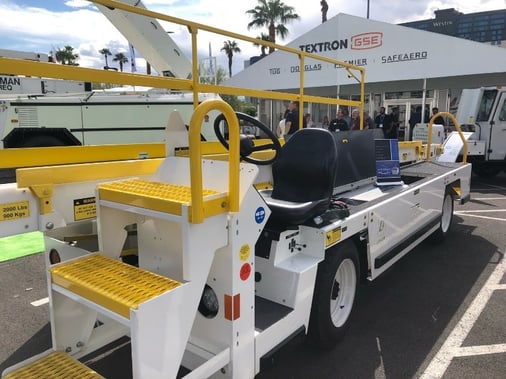 Telematics



There is tremendous movement toward modernizing ground support equipment and their power sources. Telematic systems are making a big splash in this industry because the insights from the collection and analysis of data can lead to noticeable process improvements.
With this technology, airlines and airports have the capability to monitor charging behavior, temperature, voltage, and more. This information can then be translated into data that gives insight to optimize fleet usage.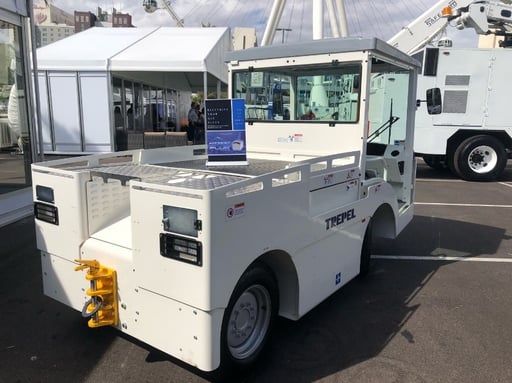 High Voltage Power Systems

Many airlines have moved past the question of should we adopt lithium-ion battery technology for their ground support equipment, and instead, they are much more focused on finding the right partner who can provide safe and reliable lithium-ion battery packs.
As lithium-ion technology progresses, higher voltage batteries delivering more power are drawing interest.
Flux Power's Special Projects Manager, Peter Geantil, stated, "A high voltage battery pack will allow for ground support equipment to meet the heavy demands of travel. These high voltage packs will range anywhere from 80V to 400V and provide shorter charging times along with longer run times."
With air travel rebounding again after the industry has taken a hit from Covid-19, don't be surprised to see more high voltage offerings from leading GSE manufacturers.