Vista, CA – March 2, 2020 -- Flux Power, a developer of advanced lithium-ion batteries for commercial and industrial equipment including electric forklifts and airport ground support equipment (GSE), announced that CFO Chuck Scheiwe has been selected as one of the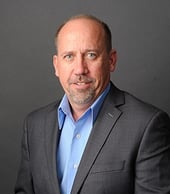 finalists for the San Diego Business Journal's 2020 CFO of the Year Award.
Chuck joined Flux Power as Controller in July, 2018, and was promoted to CFO in December of 2018. He is responsible for financial planning and analysis, accounting, and all aspects of corporate finance.
Congratulations, Chuck!